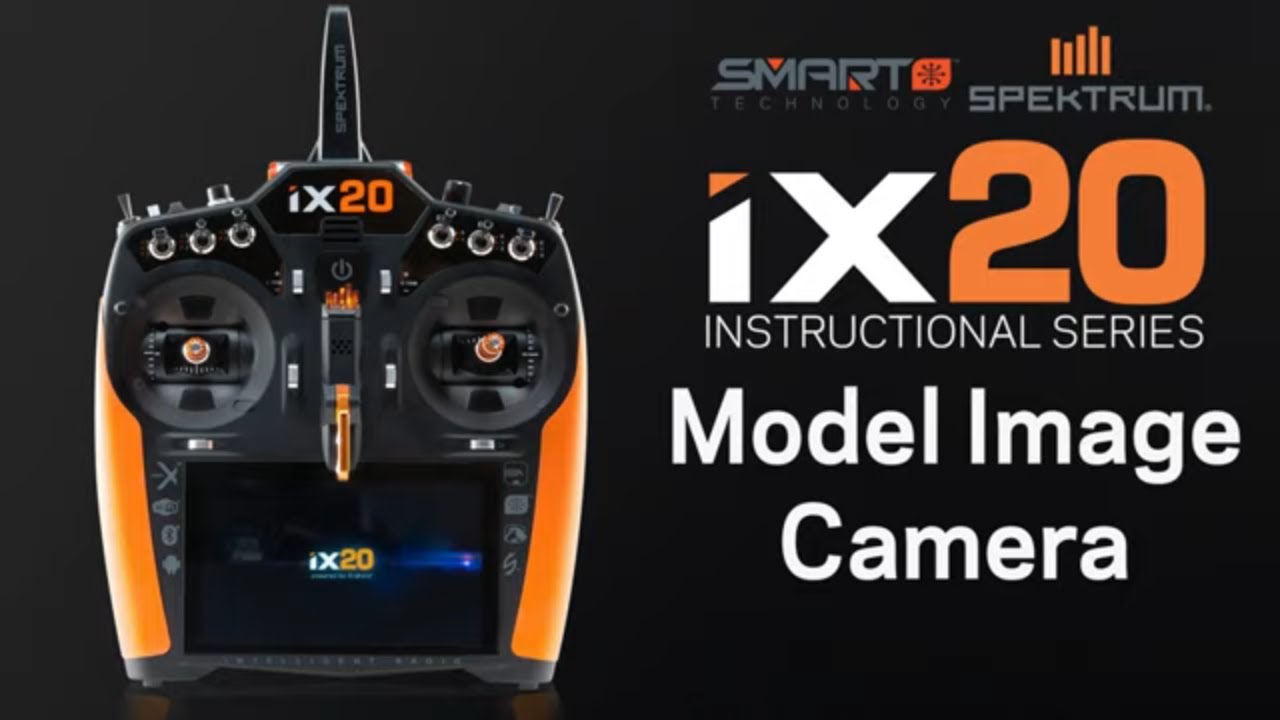 The Spektrum iX20 featuring an amazing 20 channel bank of data with the option to upgrade and update its program system, this is known as one of the most powerful and smart radio transmitter systems for your RC hobby airplanes, rc helicopters, rc cars and rc drones quad copters. Offering a new super bright 720p color touch screen running android 7 touch, navegating through the system is as easy as using your smart phones touch screen.
I personally love the super thin profile of the Spektrum iX20 in comparison to its predecessors with a bulky shell such as all the spektrum DX systems, the new iX20 is slim and easy to hold.
the IX20 is a intelligent transmitter with these features below:
Hall-effect sensor, quad-bearing gimbals
Convenient front-access gimbals adjustment
Adjustable stick length and tension
Easy-grip slide levers with firm-center detente plus spring tension adjustment accessible from the front of the transmitter
Contoured, non-slip rubber grips
User adjustable mode configurations (1, 2, 3 or 4)
User-adjustable switch assignments with touch sensing
Push button power switch with sleep mode
. the iX20 transmitter gets smarter by using wifi and even bluetooth to connect and update is application with ease. Yes this unit as just like your hand held cell phone, smart and able to communicate with your RC airplanes and even with your computer.
All these amazing features of the Spektrum ix20 does however come with a hefty price tag of $1500. If you love technology and have the funds for a beautiful radio system, the ix20 will be a dream.
In my opinion however, it is just nto worth the price for a radio system, simple and effective and cost effective radio systems such as the spektrum dx6e dx8, dx8, NX6 NX10 NX8 will suffice.