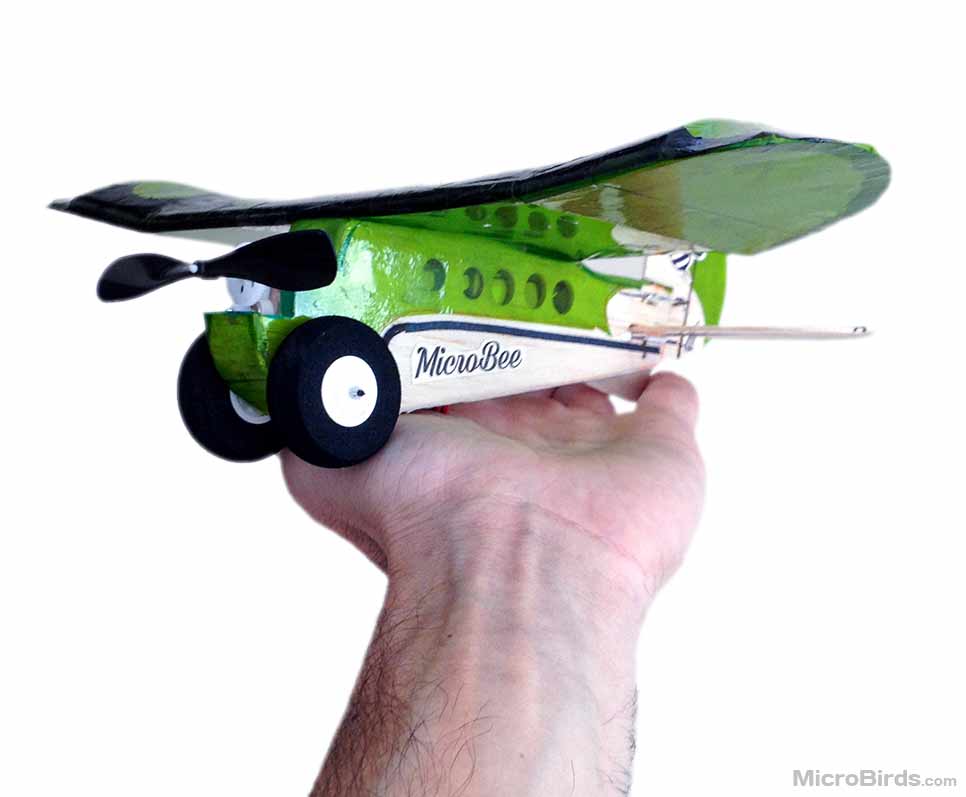 The Lazy Bee, a name just about every RC pilot is familiar with. This cute Micro Lazy Bee originally designed by Andy Clancy has been around for decades offering fun filled flights. This super stable Lazy Bee is known for its touch-n-goes and super slow flying characteristics. With short stubby wings and fuselage, this version of the Lazy Bee has gone micro. At only 10″ inch wing span and a tender wight of 19 grams with large wing area, resulting in low wing loading contributes to maximum air time allowing slow graceful flights.
The micro lazy bee will not be available for purchase. A similar size aircraft called the Micro Beetle will soon be offered instead.
Click here for more information.
254mm Micro Lazy Bee Electric RC Airplane
Flight video of the Micro Lazy Bee
Follow me on social media