We will be frequently updating this page as the build progresses. Check back often for updates
Click on the blue print plan below to download and print. Print PDF plans below at 100% to get the desired size/span jet.
Always remember to wear your gloves when working with glue

Always remember to wear your safety eye-wear when working with grinding, cutting and working with tools

Always remember to wear your dust mask when working with wood,carbon fiber and glue

especially if you are working in an area with particles or dust

.
Tools needed to complete the Micro Falcon Jet

1. Thin CA glue Click here for reference
2. gorilla glue ( expandable) Click here for reference
3. painters tape Click here for reference
4. sand paper ( any grit )
5. scissors
6. Xacto blade ( sharp with many tips to replace )
7. Heat iron ( optional for lamination covering ) Click here for reference
8. scotch tape
9. needle nose pliers
10. Ruler
11. Blenderm tape ( optional ) for aileron hinge
12. One free afternoon 🙂
Foam
Any type of foam can be used for this project. I like using XPS foam as its dense and light weight and virtually unbreakable.
Here are the 3 airfoil jigs you will use to cut your wing panels. This is assuming you are familiar with using a hot wire machine. The airfoils can be cut with a laser machine, or simply use balsa wood, or aluminum or even cardboard to cut out the shape with exacto blades.
Right click on PDF images below to download files and print. All images are 200DPI for high resolution print. you may also print these right within your web browser, just left click and print.



Right and Left fuselage panels.
airfoil outline on the left and right panel display the position of the wing when mounting. I have cut both fuse side panels in half to fit on 8.5 x 11 printer paper. Cut and Join the two halves together and use masking tape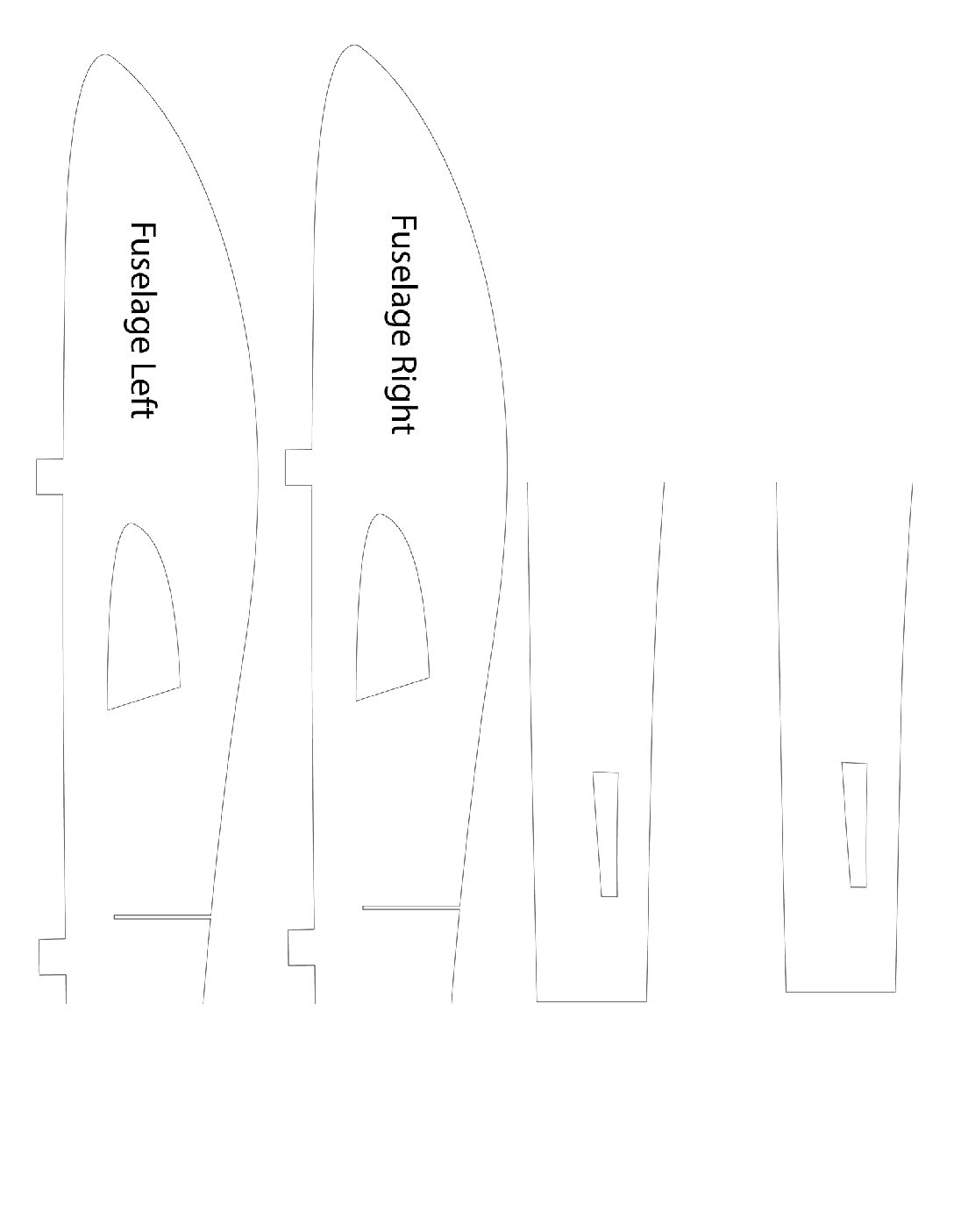 Top and bottom fuselage panels.
Join the two halves together and use masking tape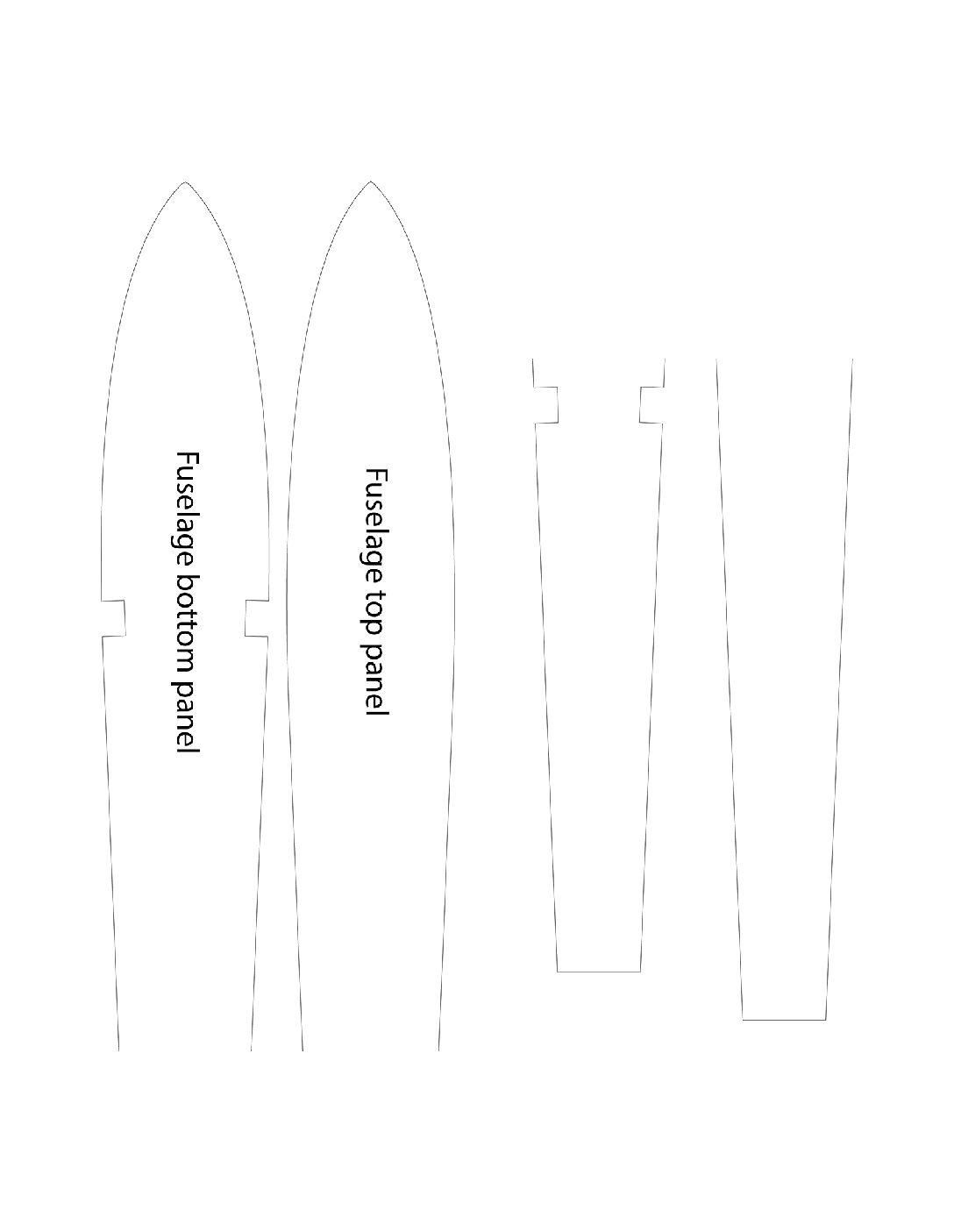 Vertical stabilizer x2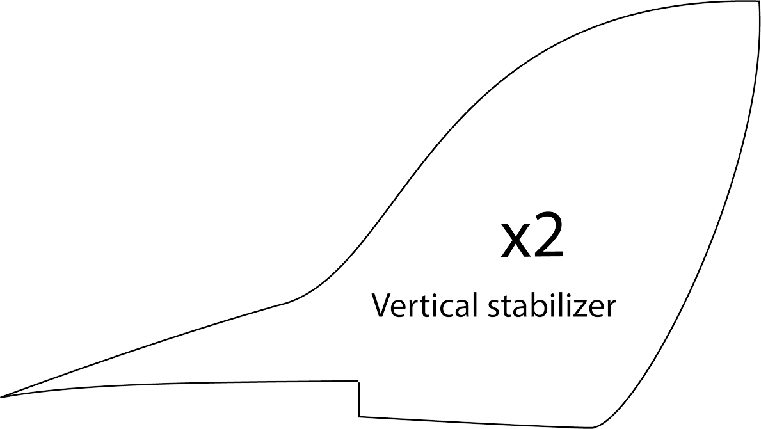 Motor Mount
There are two different motor mount sizes you can use depending on the motor you choose. Trace outline and drill holes on a thin aluminum sheet or 2mm bass wood, plywood or any hard wood. You may also use an old credit card or license, its plastic and very strong. you might need two sheets of plastic as these motor screws are sometimes long and we must be careful they do not touch the copper windings of the motor.

Wing Spar & Pushrods
for the main wing spar, we use 3mm flat carbon fiber spar at 17.25″ inch long. This will provide structural strength to the wings. Wooden dowels can also be used.
Pushrods we use 2mm carbon fiber tubes, in which Z bends will slide into and glued using thin CA. There is more than one method to make pushrods, use your method of choice.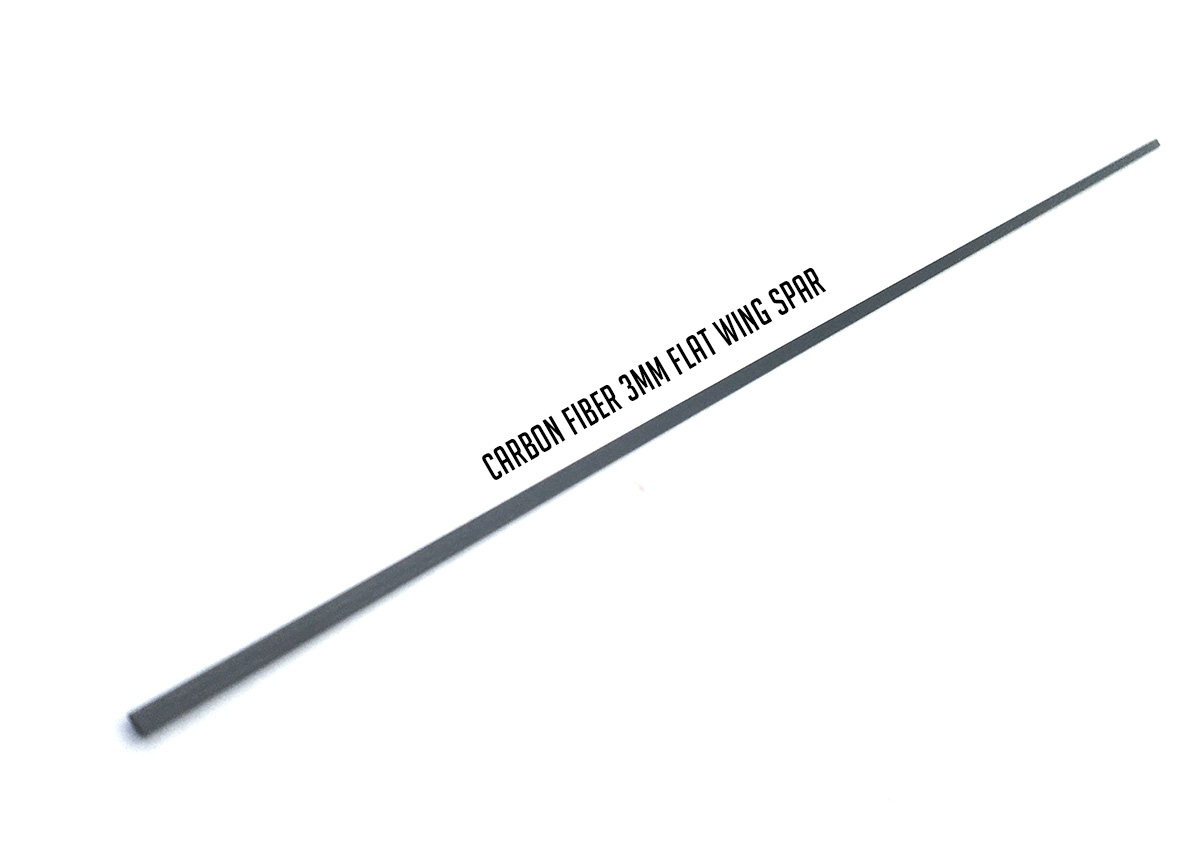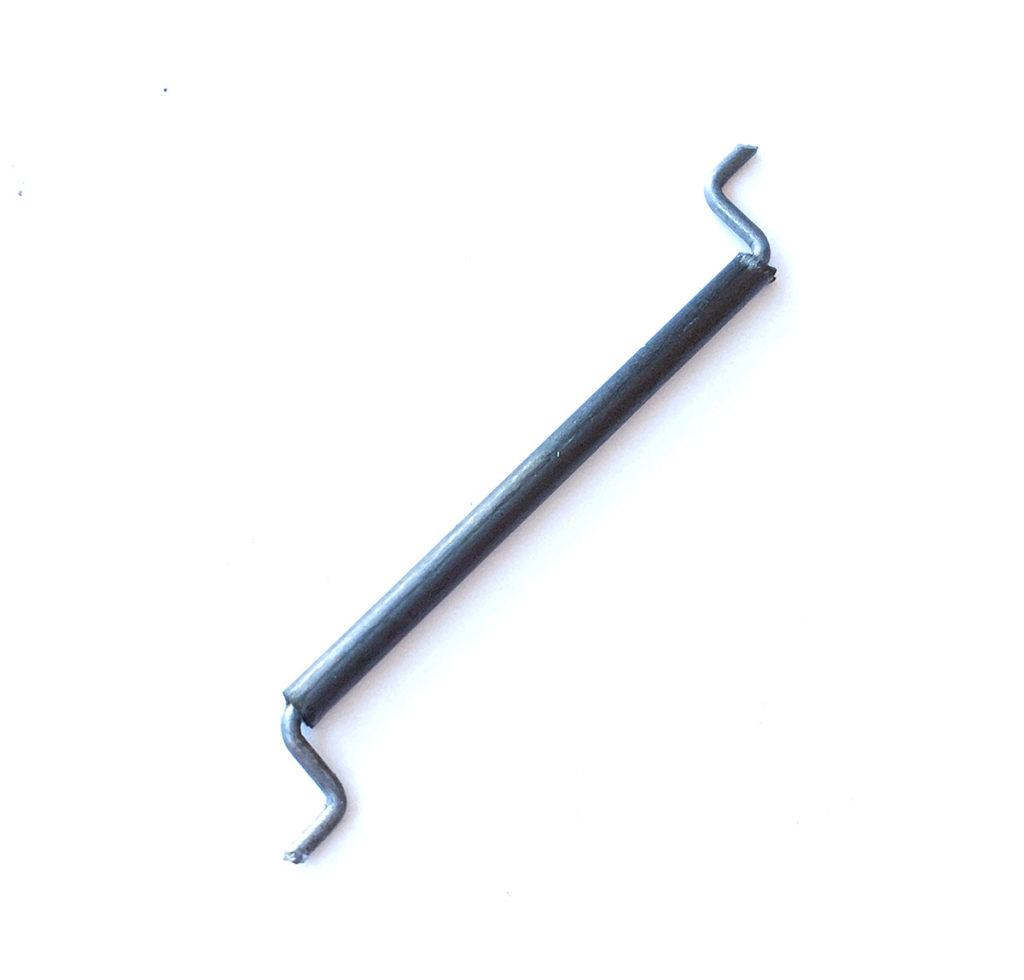 Lamination/sticker Decal Templates:
Click here to download PDF version of decal template below.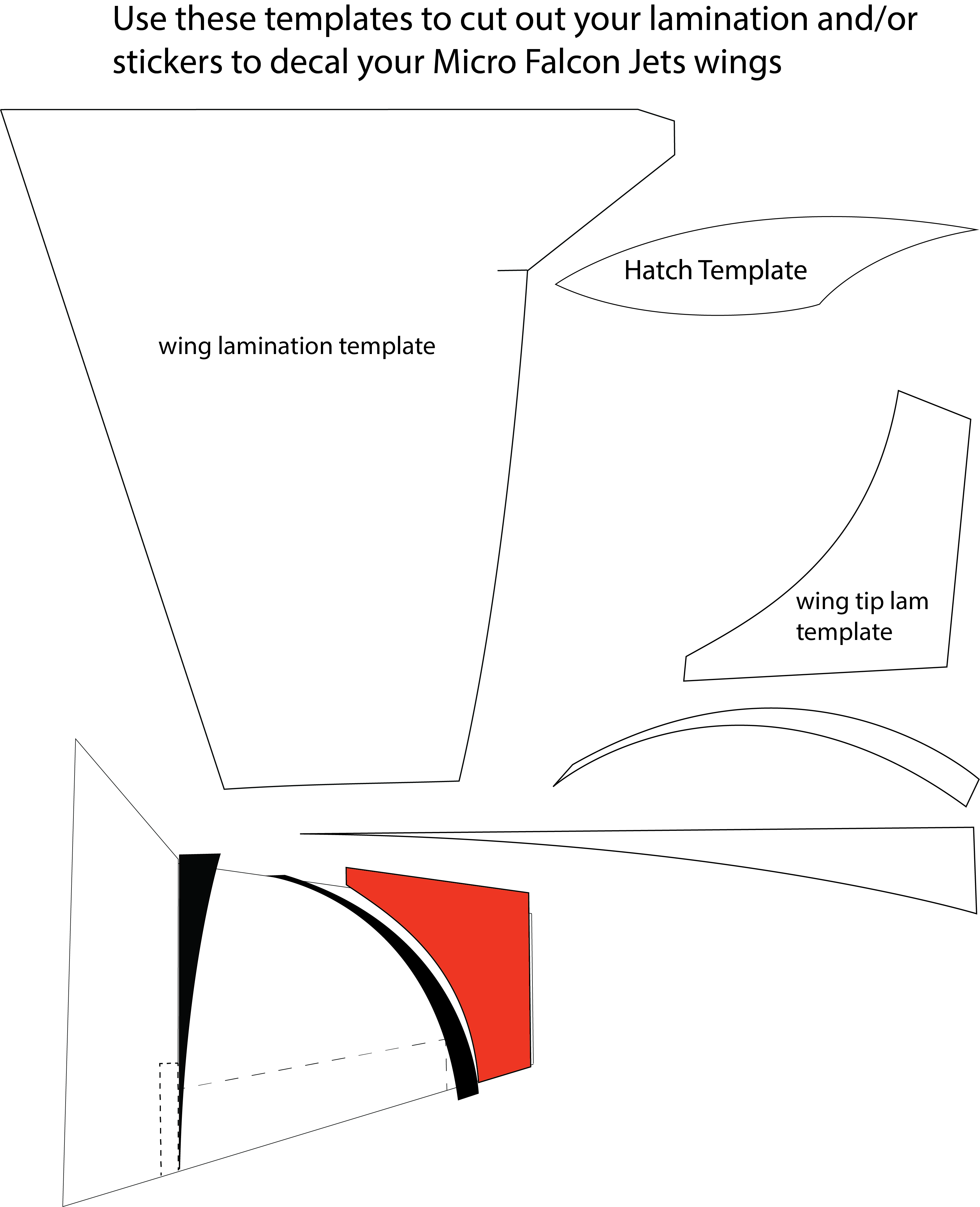 Z-poxy
I recommend using Z-poxy 30 Minute epoxy for all your hobby projects. This is by far the best epoxy in terms of strength and durability. Z-poxy is also easy to sand, does not become brittle like most epoxy based glue, it dries crystal clear and its vibration resistant. You may use regular epoxy if you wish, Z-poxy is just my recommendation for all your hobby needs.
It is also highly recommended to use microballoons with your epoxy. microballoons will offer a very strong mixture and easy to sand when epoxy glue dries. This is perfect to achieve stiff and strong ailerons when we apply epoxy to glass fiber cloth on the ailerons. Although microballoons is not necessary, but it does improve greatly the strength and rigidity of the ailerons.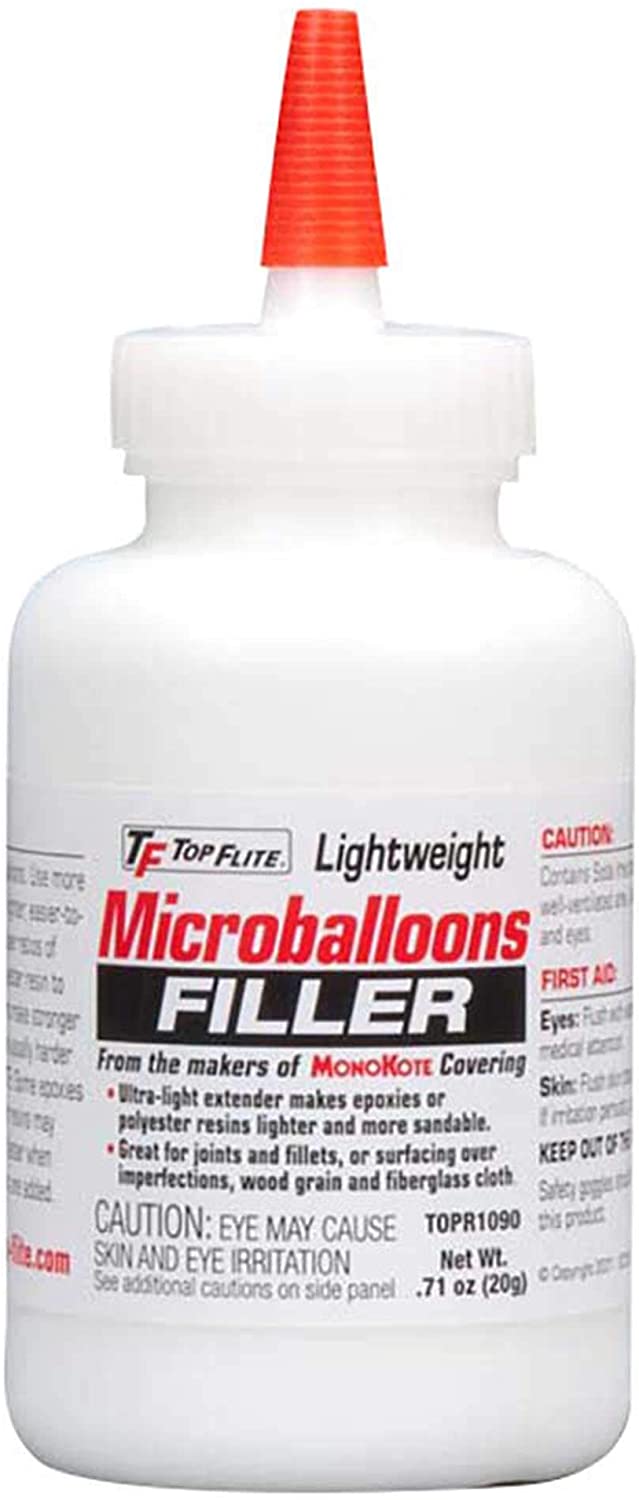 This is your basic blueprint of the Micro Falcon RC Jet.
If you wish to view the actual detailed build page with step by step build video guide , you are welcome to access this private page with a small donation.