RX42-D Micro DSMx Receiver with Brushed motor ESC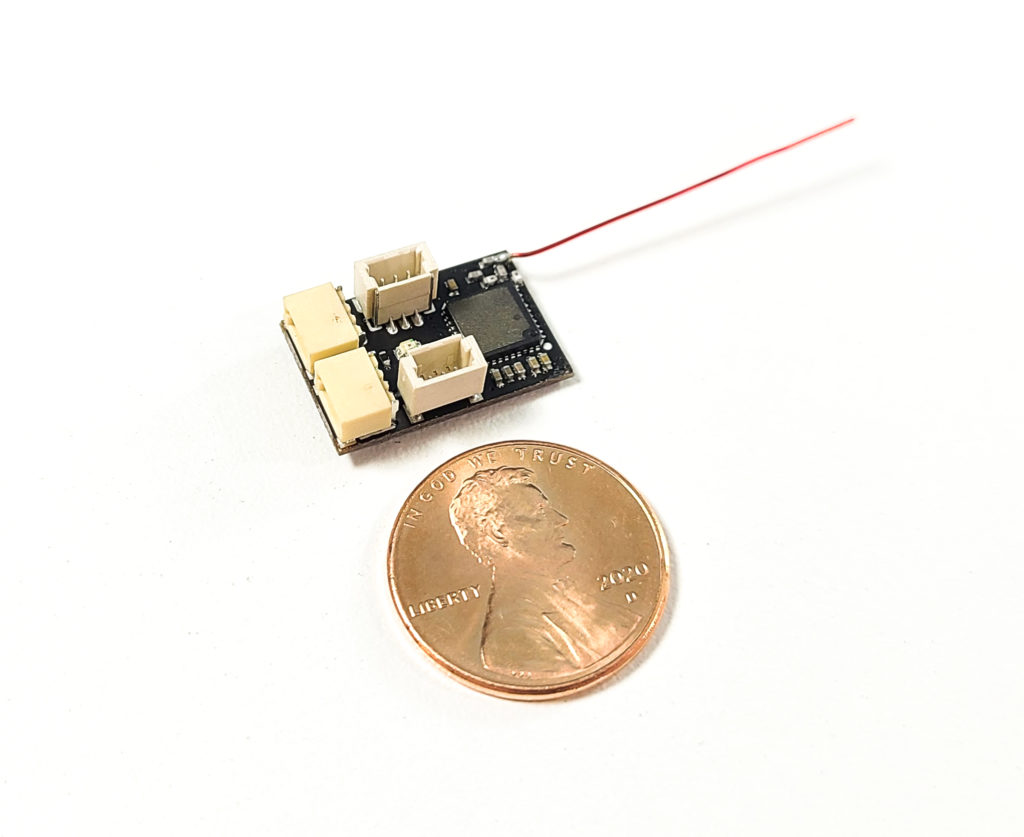 RX42-D is a DSMX/DSM2 compatible receiver for Spektrum Radio systems!
MA-RX42-X V2 series of receivers are upgraded from the old version(2016), smaller and more stable, It still provides 4 independent output ports and 1 integrated 5A/1S brush ESC.
Features: Small size:   18.5*12.0*6.5mm(not including antenna) Super light: 0.9g(including antenna) Working voltage:3.0~5.0V Pin Type is 1.0mm micro JST Will fit Micro servos with 1mm JST plugs Click here for servo type Supports brushed motor With built-in 5A/1S brush ESC (Lock starting function) Support connecting outside brush ESC or brushless ESC Modified and perfected binding program (DSMX/2) Binding automatically Does not support PPM output
As it is difficult to reach the binding button when the receiver has been installed inside the plane, we developed self-binding function, it works like this: The receiver will enter binding mode automatically after powered and no signal for 15 seconds (slow flashing LED light turns to fast flashing), then complete the binding operation according to your transmitter binding ma.
Start-Lock Function is the onboard brush ESC function from preventing brush motor from starting by mistake.  It can protect the brush motor from starting even throttle stick not at the lowest position when the receiver is powered.
As soon as the receiver gets the signal and the throttle stick on your transmitter is at the lowest position for 2 seconds the first time, Start-Lock will be released then, the brush motor will run when the throttle stick is pushed.
How to solder battery leads to your receiver