Micro FlingShot DLG Glider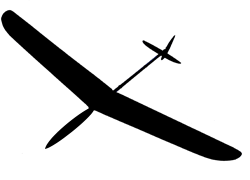 The first of its kind with a 24″ wingspan 100% hand made using competition grade balsa wood with light weight carbon fiber. Total weight of 43+-grams. Finding that perfect spot to soar above tree tops at your local park, catching thermals with ease, that zen.
FlingShot Kit
Precision modified AG45 airfoil 24″ competition grade balsa wings
Airfoil tail feathers: horizontal and vertical
Fiberglass cloth for joining wings
Carbon Fiber boom (super light weight)
Carbon fiber push rods 2x
Hand carved foam pod (ultra light weight and durable )
Carbon strips for tail feathers (installed)
(carbon launch peg, control horns, shrink tubes, z-bend etc.)
Carbon Fiber Tow to lay over XPS pod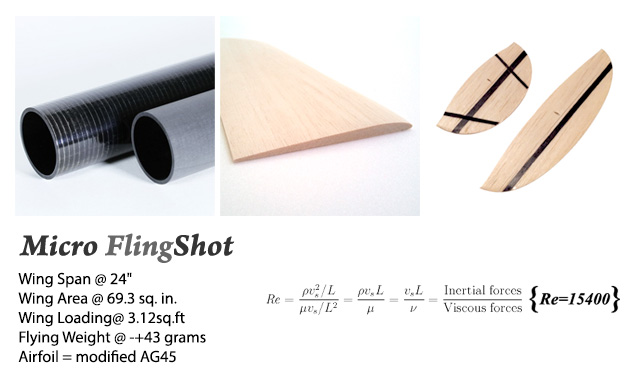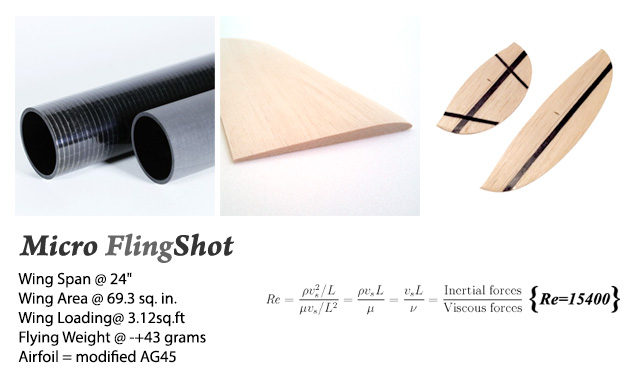 Glider Specs
Wing Span @ 24″
Wing Area @ 69.3 sq. in.
Flying Weight @ -+43 grams
Wing Loading @ oz/3.12sq.ft
Airfoil = modified AG45
Construction = competition balsa, high grade carbon boom
Micro FlingShot DLG Glider has been discontinued. A new and improved Micro DLG glider will be released summer of 2019. Join our news letter to get notified.
Join here