UltraLight Mini Powerful servos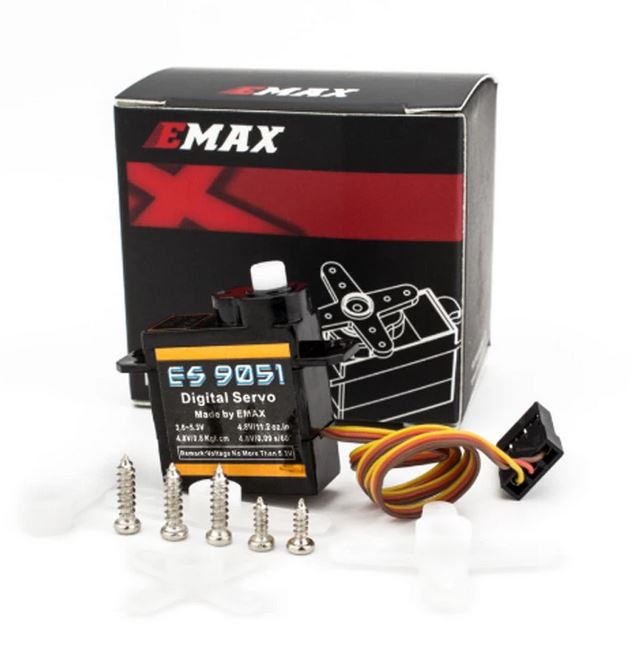 With a very thin profile, these little servos will fit in your rc airplane wings without a problem. Very light weight at 4 grams with amazing torque and speed, the emax es9051 is a winner in our book of servos for  your mini and micro size RC projects. We use these servos for our 4s super fast mini RC jet.
Operating voltage: 3.6-5.3V
Operating speed: 4.8V/0.09s /60°
Stall torque: 4.8V/0.8kg. cm
Dimension: 19.7×8.3×23.2mm
Weight: 4.1g
Terminal: FUT; JR
Features:
Has fast reaction, low failure rate, long service life and high accuracy and efficiency with flexible to control.
These servos are waterproof, ideal choice for RC FPV helicopter, boat and car and fixed wing aircrafts.
With bearing, masses of torque, excellent speed, the gear set and case are super tough.