Mechanics of flight
After a decade of having experience building  RC Gliders, my passion grew ever so quickly. My first DLG glider was the Mini Topsky. I flew her many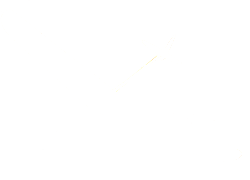 times, learning the art of catching thermals and understanding wind flow/direction, the use of rudder to control yaw, air speed,  increasing lift increases drag, and what have you. These are some basic fundamental and guidelines i have learned over years of building and flying RC Gliders.
The difference in pressure between the top and bottom surfaces results in the force we call lift. Aerodynamics divide the force produced by a glider's wings into two parts.  They call these "Lift" and "Drag". Lift: The aerodynamic force produced by the wings perpendicular (at right angles) to the on coming airflow.  (beneficial) Drag: The aerodynamic force exerted on the wings parallel (in line) with the oncoming airflow.
Ready To Fly FireFly RC Glider
Handmade precision DLG slope radio controlled RC glider. 2017 design
Flight of theFireFly a 33.5" wingspan soaring rc glider. This here is ready to fly. Use any small 2-4 channel receiver. At 91 grams and 33.5" wingspan, this here FireFly is the "floatiest" glider but yet agressive. An hour of flight on a single 300mAh rechargeable battery. Magnetic hatch
Removable wing/tail using two nylon screws for easy carry. Pod is structurally stiffened with carbon fiberglass tow and epoxy.
info
stock: 1
weight: 91grams + box
condition: new
hood
2x high/tau MG digital micro servos
1S 300mAh lipo battery + plug
required: 2-5 channel micro receiver
(spektrum, JR, futaba, FrSky, TARANIS,
Turnigy, etc.)

identity
wingspan: 33.5" (850.mm)
length: 14" (431mm)
wing area: 203.8 sq.in.
wing loading: 2.61 oz./sq.ft.
flying weight: 3.2oz/91grams
airfoil: modified PW1211-PW98 w/2° washout
© Copyright MicroBirds.com Hand Custom Made with love Radio Controlled RC Gliders